RaceDeck CircleTrac Interlocking Garage Floor Tile
RaceDeck is the industry leader in modular tile flooring. Our RaceDeck tiles are perfect for the garage owner looking to add your own special touch to your garage. The wide variety of colors give you the freedom to design anything from the very popular checkerboard Finish-Line flag style which you'll see in several of our examples or pick your favorite team colors such as Tiger Orange and White, or match your favorite car color like Camaro Hugger Orange, Plymouth Plum Crazy or Corvette Red.
Why is a RaceDeck floor a great floor option for your garage?
20 Year Limited Mfr. Warranty
No surface prep required.


Odorless installation

Typically installs in less than a day.

Not affected by moisture

Easily moved if you do.

Change your mind? Easily change your colors and/or your design.

The CircleTrac tile is one of our more popular styles with it's universal appeal and the coin-top pattern delivering a slip-resistant surface. Available in a large selection of (13) different colors to fit any taste/style. Each color can be seen individually by clicking the "Select Color" drop-down. Standard 12in x 12in. x .5 inch size.
Installation couldn't be easier... line-up the peg/loop edges and simple stomp with your foot or whack with a rubber mallet and you have a tight secure connection.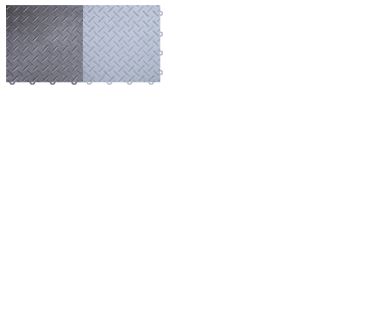 The RaceDeck exclusive PowerLock technology provides for a tight connection without glue or fasteners.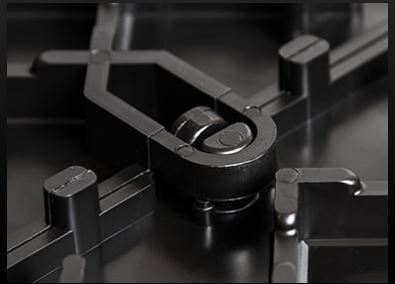 RaceDeck Tiles feature a patented substructure which is rated to 10,000's of pounds of load capacity. The unique design also features channels for airflow allowing moisture to escape.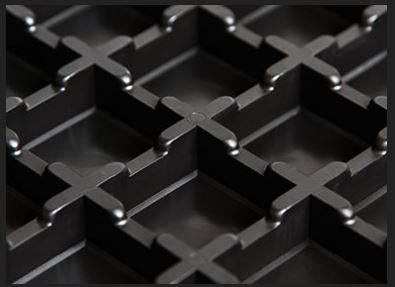 Take a look at the RaceDeck Edging products shown below to finish off your edges for a smooth transition. Add the RaceDeck AccuPark Parking Guide, made with real Aluminum Diamond Plate, into your RaceDeck floor to provide a precise location for parking your ride. Works with all RaceDeck tile products. Add a built-in fatigue mat with RaceDeck ShockTowers. Build a customized parking area for your 2 wheel rides with the RaceDeck Harley Davidson Bar & Shield* imprint tiles.

*Harley, Harley-Davidson and the Bar and Shield Design are among the trademarks of H-D U.S.A., LLC ©2016 H-D and its Affiliates. All Rights Reserved. SnapLock Industries, Inc. is a licensee of Harley-Davidson Motor Company.