RaceDeck Garage Floor Tile Edge Piece
Give your RaceDeck Garage Floor a finished look with these 12in. beveled edge piece, which shares the same interlocking system as the tiles and simply snaps into place. Works with RaceDeck Diamond Tiles, Free Flow, Circle Trac and Harley Davidson imprint tiles.
Select from either standard Straight Edge pieces or Edge Corners to finish off a corner.
Available in a new 1.75in Wide and 3in Wide sizes, shown below.
(3in Edging is on it's way out, quantity/colors are limited)

SNA-E175
SNA-EDGE175-Edge
0.25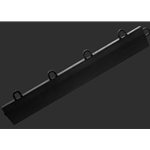 SNA-E2
SNA-EDGE2IN
0.25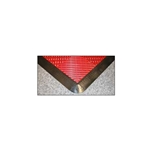 SNA-E3
SNA-EDGE3IN
0.25
---
Customer Reviews