RaceDeck Harley Davidson Bar and Shield Interlocking Garage Floor Tile
(Shipments are paused pending a licensing discussion with Harley Davidson)
RaceDeck is the industry leader in modular tile flooring and teamed up with Harley Davidson® to create the Harley Davidson Bar and Shield* pattern for RaceDeck interlocking tiles. If you're a Harley rider, there's no better way to showcase the pride in your ride. The H-D imprint tiles are available individually in 12in. x 12in. tiles in Orange, Black and Silver. There are also predefined "kits" available as shown below.
Why is a RaceDeck floor a great floor option for your garage?
20 Year Limited Mfr. Warranty
No surface prep required.


Odorless installation

Typically installs in less than a day.

Not affected by moisture

Easily moved if you do.

Change your mind? Easily change your colors and/or your design.
Installation couldn't be easier... line-up the peg/loop edges and simple stomp with your foot or whack with a rubber mallet and you have a tight secure connection.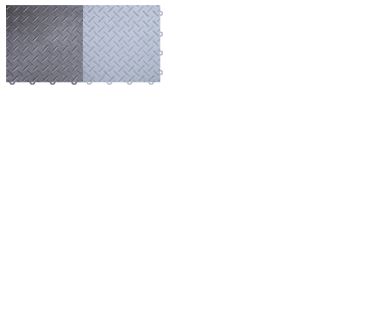 The RaceDeck exclusive PowerLock technology provides for a tight connection without glue or fasteners.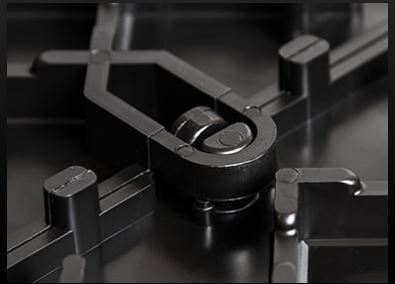 RaceDeck Tiles feature a patented substructure which is rated to 10,000's of pounds of load capacity. The unique design also features channels for airflow allowing moisture to escape.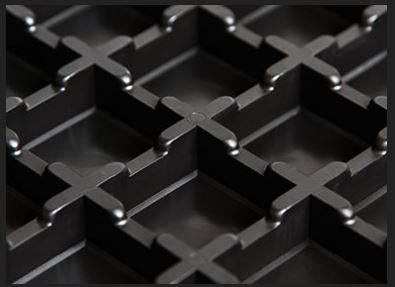 Take a look at the RaceDeck Edging products shown below to finish off your edges for a smooth transition. Add a built-in fatigue mat with RaceDeck ShockTowers.

*Harley, Harley-Davidson and the Bar and Shield Design are among the trademarks of H-D U.S.A., LLC ©2016 H-D and its Affiliates. All Rights Reserved. SnapLock Industries, Inc. is a licensee of Harley-Davidson Motor Company.